Amazonian flyfishing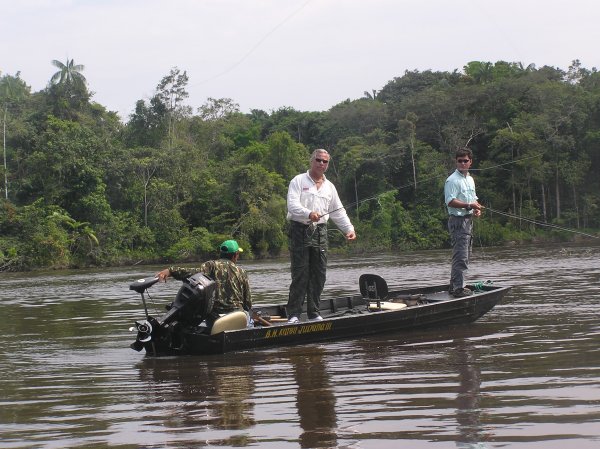 Who are we?
We are two " frenchies" living in Brazil, crazy for sport fishing in Amazonia. We want other fishermen to benefit of our long experience in those waters, including them in our future fishing trips in the heart of the largest rain forest of the world, in search of these fantastic adversaries whose names are peacock-bass, payaras, trahiras, arapaimas, bicudas and so on, to name the best known...
Our task consists to acompany, to assist, to advise you about tackle, techniques suited to each specie, and of course to serve you as intermediary and interprete with the organizations crews and guides along your travels, and also to answer to any question you would want to ask during your first contact with Amazonia.
We have selected the better guides, and best equiped house boats and lodges to provide to you an optimum service, and also the best value for money fishing market. Here, the non-brazilian fisherman is not considered like a " gringo"...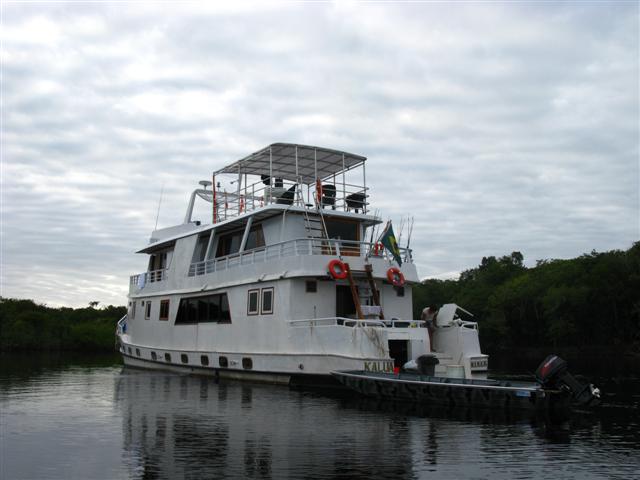 So, if you want to know more about the subject, we invite you to visit the chapter " fishing travels" of the site. And contact us...
The Flymazon crew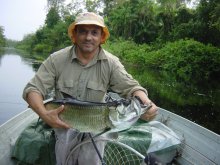 Philippe ROVERE, french resident of Natal ( brazil), crazy for tropical flyfishing that he practices since 1986. Writer regular in the french fishing travels magazine " voyages de pêche". Organizer of fishing trips in Amazonia.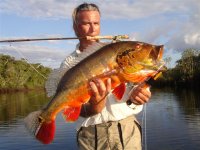 Ian Arthur DE SULOCKI, franco-brazilian living in Rio De Janeiro, writer in the brazilian fishing magazine " Pesca esportiva" and in the french fishing travels review" voyages de pêche", IGFA representative for the Brazil. Guide/organizer of fishing trips in Amazonia.